Kapanlagi.com - Ajang penghargaan musik Korea yang paling dinantikan, akhirnya dimulai. Pada Kamis sore (24/10/2019), nominasi lengkap untuk 2019 MNet Asian Music Awards atau MAMA akhirnya diumumkan. Acara MAMA 2019 sendiri akan digelar pada 4 Desember 2019 di Nagoya Dome, Jepang.
Sebelum kita melihat nominasi lengkapnya, perlu diketahui bagaimana pihak MAMA menentukan pemenang di setiap kategorinya. Kriterinya dilansir dari Soompi adalah sebagai berikut:
Artist of the Year dan penyany lainnya: 30% voting resmi, 30% juri, 20% penjualan digital, 20% penjualan album fisik
Song of the year dan kategori lagu-lagu lainnya: 20% voting resmi, 40% keputusan juri, 30% penjualan lagu secara digital, 10% penjualan album fisik
Album of the Year: 40% juri, 60% penjualan fisik album
Worldwide Icon of the Year, Worldwide Fans' Choi Top 10 - 60% voting resmi, 20% voting di sosial media, 20% view MV
Best Music Video: 70% keputusan juri, 30% view MV
Semua yang jadi nominasi adalah musik yang dirilis mulai dari 1 November 2018 sampai 23 Oktober 2019. Penggemar bisa vote di sini .
1. Kategori Artis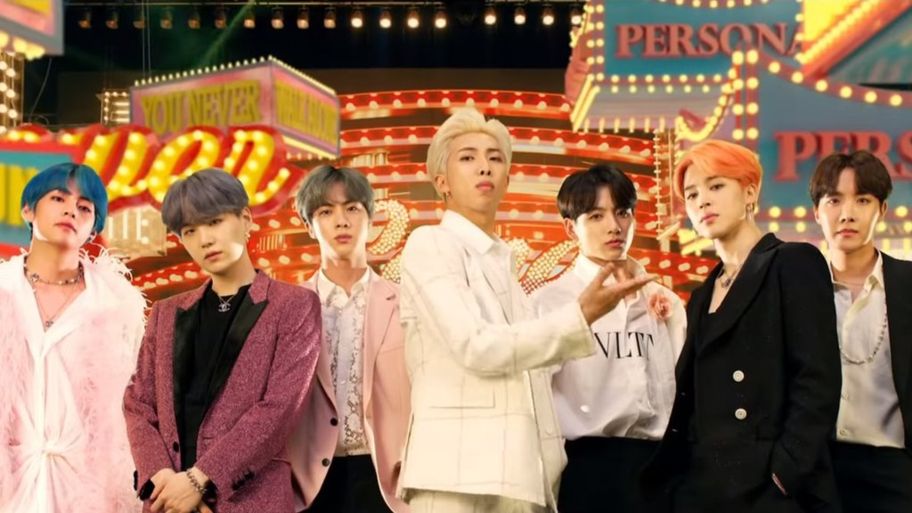 Best New Male Artist
AB6IX
ATEEZ
Kang Daniel
Kim Jae Hwan
TXT
X1

Best New Female Artist
BVNDIT
Cherry Bullet
EVERGLOW
ITZY
Jeon Somi
Rocket Punch

Best Male Artist
Baekhyun
Park Hyo Shin
Paul Kim
Song Mino
Taemin

Best Female Artist
Chungha
Heize
Hwasa
Jennie
Taeyeon

Best Male Group
BTS
EXO
GOT7
MONSTA X
NCT 127
SEVENTEEN

Best Female Group
BLACKPINK
GFRIEND
IZ*ONE
MAMAMOO
Red Velvet
TWICE
2. Kategori Musik
Best Dance Performance Male Group
BTS – Boy With Luv
EXO – Tempo
GOT7 – ECLIPSE
MONSTA X – Alligator
NU'EST – BET BET
SEVENTEEN – Fear
Best Dance Performance Female Group
BLACKPINK – Kill This Love
GFRIEND – Sunrise
(G)I-DLE – Senorita
IZ*ONE – Violeta
Red Velvet – Zimzalabim
TWICE – FANCY
Best Dance Performance Solo
Chungha – Gotta Go
Hwasa – TWIT
Jennie – SOLO
Sunmi – LALALAY
Taemin – WANT
Best Vocal Performance Group
AKMU – How can I love the heartbreak, you're the one I love
BOL4 – Bom
BTOB – Beautiful Pain
Davichi – Unspoken Words
MAMAMOO – gogobebe
WINNER – MILLIONS

Best Vocal Performance Solo
BEN – 180 Degree
Chen – Beautiful goodbye
Jang Bum Joon – Karaoke
Kim Jae Hwan – Begin Again
Park Bom – Spring
Taeyeon – Four Seasons
Best Band Performance
DAY6 – Time of Our Life
JANNABI – For Lovers Who Hesitate
M.C the MAX – After You've Gone
NELL – Let's Part
N.Flying – Rooftop
Best Hip Hop & Urban Music
Crush – NAPPA
Epik High – LOVEDRUNK
Heize – SHE'S FINE
Song Mino – FIANCÉ
Woo Won Jae – Taste
Best OST
Gummy – Remember Me (Hotel Del Luna)
Ha Jin – We All Lie (SKY Castle)
Jang Bum Joon – Your Shampoo Scent in the Flowers (Melo is My Nature)
JANNABI – Take My Hand (Romance is a Bonus Book)
Paul Kim – So Long (Hotel Del Luna)
Best Collaboration
Changmo, Hash Swan, ASH ISLAND, Kim Hyo Eun – BAND
Heize – We don't talk together (Feat. GIRIBOY) (Prod. by Suga)
Jang Hye Jin & Yoon Min Soo – Drunk On Love
Lee Sora – Song Request (Feat. Suga)
Soyou & OVAN – Rain Drop
3. Kategori Song of The Year
AKMU –
How can I love the heartbreak, you're the one I love
BEN – 180 Degree
BLACKPINK – Kill This Love
BOL4 – Bom
BTOB – Beautiful Pain
BTS – Boy With Luv
Changmo, Hash Swan, ASH ISLAND, Kim Hyo Eun – BAND
Chen – Beautiful goodbye
Chungha – Gotta Go
Crush – NAPPA
Davichi – Unspoken Words
DAY6 – Time of Our Life
Epik High – LOVEDRUNK
EXO – Tempo
GFRIEND – Sunrise
(G)I-DLE – Senorita
GOT7 – ECLIPSE
Gummy – Remember Me 
Ha Jin – We All Lie
Heize – SHE'S FINE
Heize – We don't talk together
Hwasa – TWIT
IZ*ONE – Violeta
Jang Bum Joon – Karaoke
Jang Bum Joon – Your Shampoo Scent in the Flowers
Jang Hye Jin & Yoon Min Soo – Drunk On Love
JANNABI – For Lovers Who Hesitate
JANNABI – Take My Hand
Jennie – SOLO
Kim Jae Hwan – Begin Again
Lee Sora – Song Request
M.C the MAX – After You've Gone
MAMAMOO – gogobebe
MONSTA X – Alligator
N.Flying – Rooftop
NELL – Let's Part
NU'EST – BET BET
Park Bom – Spring
Paul Kim – So Long
Red Velvet – Zimzalabim
SEVENTEEN – Fear
Song Mino – FIANCÉ
Soyou & OVAN – Rain Drop
Sunmi – LALALAY
Taemin – WANT
Taeyeon – Four Seasons
TWICE – FANCY
WINNER – MILLIONS
Woo Won Jae – Taste
4. Kategori Artis of The Year
EXO © SM Entertainment
AB6IX
ATEEZ
Baekhyun
BLACKPINK
BTS
BVNDIT
Cherry Bullet
Chungha
EVERGLOW
EXO
GFRIEND
GOT7
Heize
Hwasa
ITZY
IZ*ONE
Jennie
Jeon Somi
Kang Daniel
Kim Jae Hwan
MAMAMOO
MONSTA X
NCT 127
Park Hyo Shin
Paul Kim
Red Velvet
Rocket Punch
SEVENTEEN
Song Mino
Taemin
Taeyeon
TWICE
TXT
X1
5. Worldwide Fans' Choice Top 10
AB6IX
ATEEZ
Baekhyun
BLACKPINK
BTS
BVNDIT
Cherry Bullet
Chungha
EVERGLOW
EXO
GFRIEND
GOT7
Heize
Hwasa
ITZY
IZ*ONE
Jennie
Jeon Somi
Kang Daniel
Kim Jae Hwan
MAMAMOO
MONSTA X
NCT 127
Park Hyo Shin
Paul Kim
Red Velvet
Rocket Punch
SEVENTEEN
Song Mino
Taemin
Taeyeon
TWICE
TXT
X1